Death by Dragons
Death by Dragons
Die to earn upgrades
* Reduced Quality in WebGL-Build, use standalone Windows Build for better performance and lighting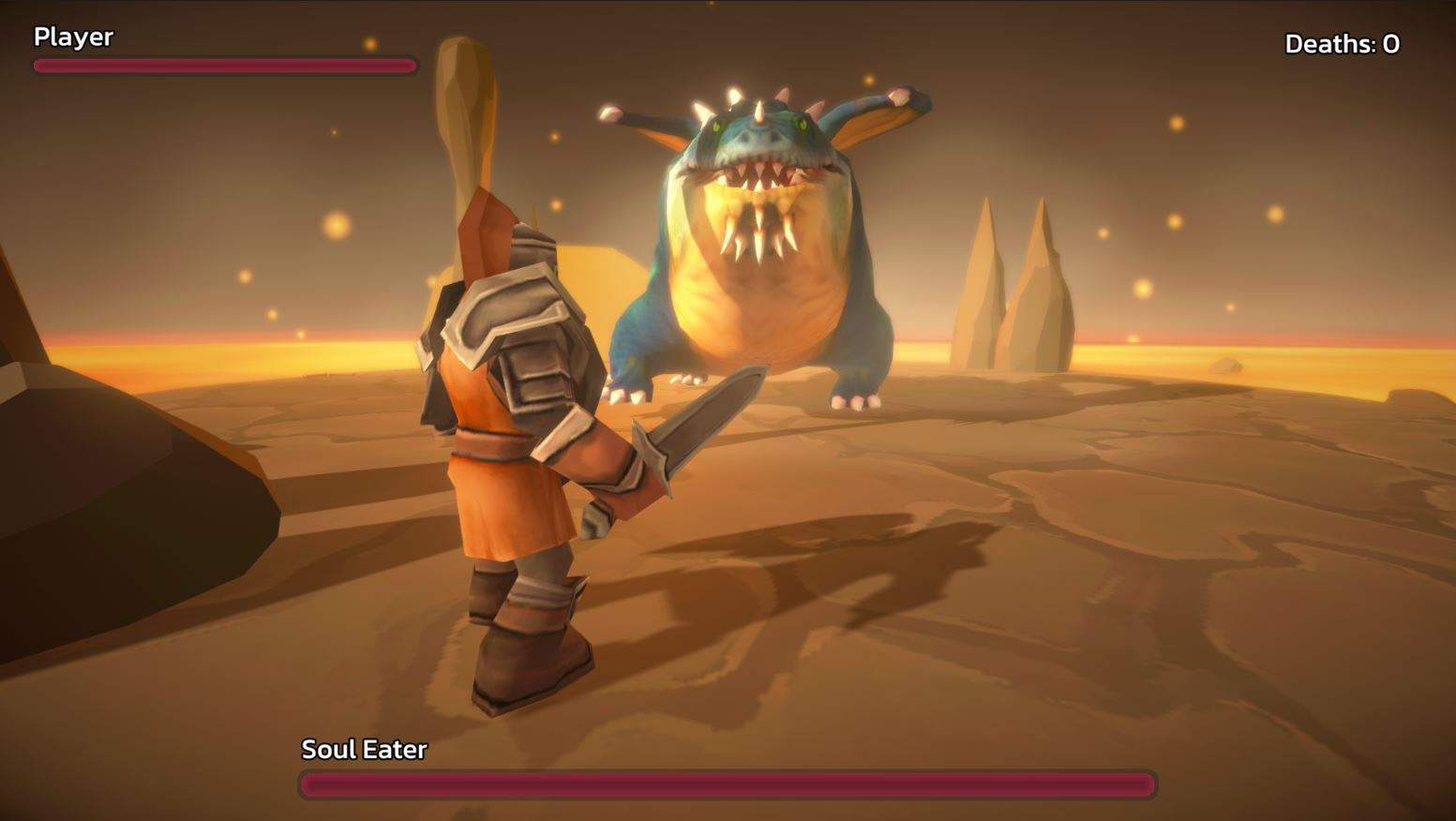 Controls:
WASD: Move
Left Mouse Button: Attack
Move mouse: Camera
How to Play
Glorious knight, prove your strength by facing mythical dragons in epic 1vs1 battles.
Each battle comes with more deadly opponents.
If you can complete a level, you will gain nothing.
But if you die, you will be granted a precious selection of random status upgrades.
Use your new strength to retry the level.
Select power ups strategically, find your opponent's weakness.
Upgrade your Maximum-Health
Upgrade your Movement Speed
Upgrade the Amount of Damage of your Sword
Unlock auto regenerating Health
Dont die!
After you complete all levels your death counter will be ranked on a scoreboard. Increase your rating by less dies in your next run!
Have fun dying!

Credits
European Dragon symbol by Dragons8
We used a lot of Assets from the Unity Asset Store, thanks to these creations we are able to realize our idea a lot faster! Check them out:
Animal Skull:
Deathy by Dragons is a game by Vincenzo Angrisano and Leon Arndt
We would love to hear what you think, leave us a comment!
Download
Download
DeathByDragons-2021-02-28-1541.zip
62 MB